Our recommended method of not losing your data in the first place is to make frequent backups through rekordbox, but this isn't always practical. If you've somehow lost or damaged your main collection and want to recover your songs without having to redo any work you put in creating hot cues, memory points, etc., as of rekordbox 5, this is now possible from an export USB device.
1) Open rekordbox and connect the USB drive you wish to recover from. Expand the device tree to show the playlists.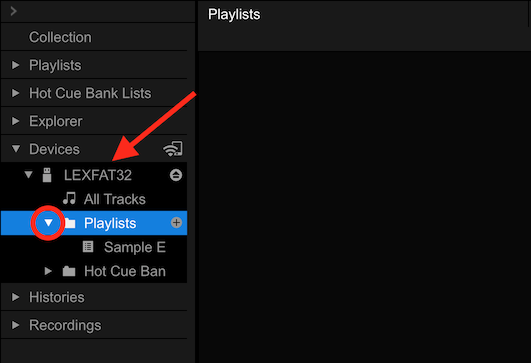 2) Right-click on the playlist you wish to import and select Import Playlist.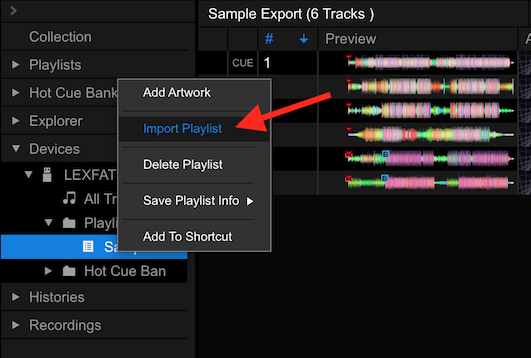 3) You will be prompted to select a location for the import if you are copying the audio files to that drive. Click Copy.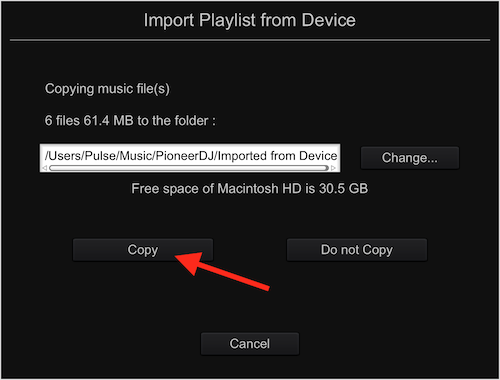 If you don't want to copy the music, but simply import the songs to the collection, click Do not Copy.
4) A progress screen will show the import status; the progress bar shows the status for each individual file and the transfer time will depend on the read speed of your USB device.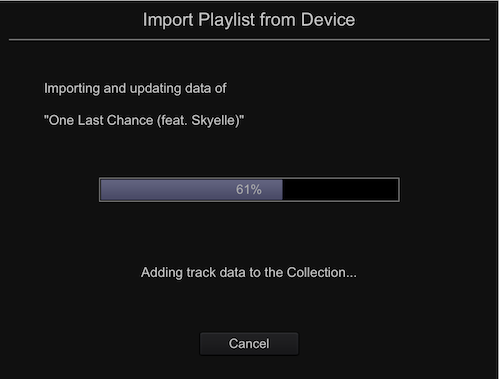 You will also see a warning to inform you that the artwork will only appear if it was embedded in the file.
5) The playlist will now appear within your collection, and each track will have the album artwork, metadata, beat grid, key, memory, hot cue, and rating.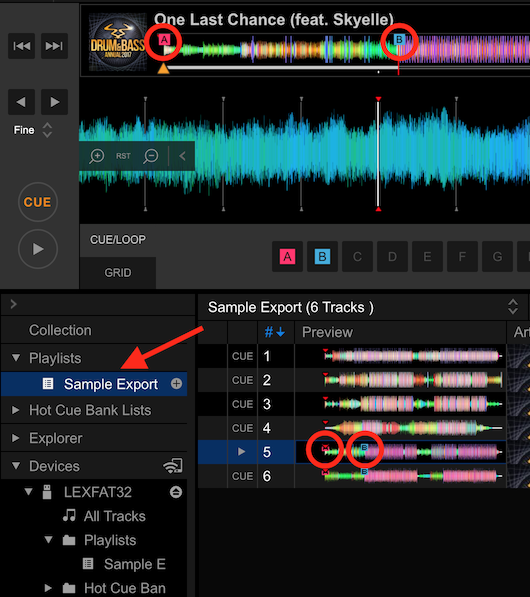 Unfortunately some data, such as Matching, active censor, and MyTag, are not able to be recovered.
6) Repeat for each playlist you wish to import.
This procedure is not available for the All Tracks listing on the device, but as a work-around to import all the music from an export device, simply create a new playlist on that device (not in your collection!).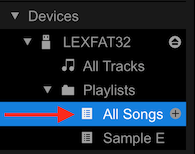 Click All Tracks, select all the songs (CTRL+A on PC, Command+A on Mac), right-click and add them to that new playlist.

Repeat the process to import this playlist to add it to your collection.
You can now eject the USB device and all imported tracks will remain within your collection.
If you have any questions about this procedure, or encounter any issues along the way, please post a new topic in the forums and we'll help you.