On rekordbox ver. 6, you do not need to enter your license.
When you subscribe with either a Core / Creative plan, that subscription is associated with your Pioneer DJ Account that you used while purchasing either plan.
You can check your current plan by following steps.
1. Run rekordbox ver. 6
2. Click "MY PAGE" on rekordbox ver. 6. The bottom is located on the top right corner.

3. Click "PLAN" and click a white circle to activate your subscription on your computer.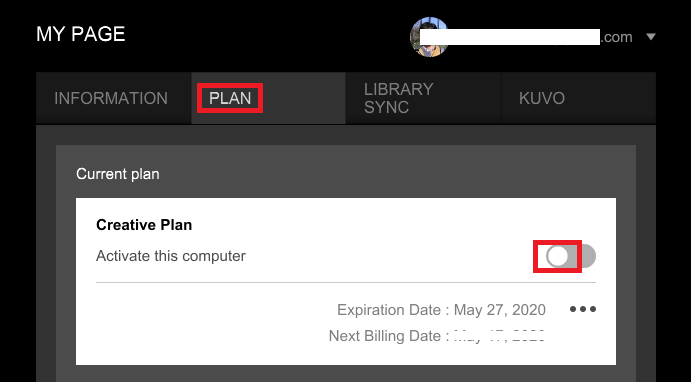 4. Activating your subscription
When your subscription is activated, the window changes like below.