1. Increase Audio buffer size.
Change the Audio buffer size in rekordbox.
Open rekordbox > Preferences > Audio panel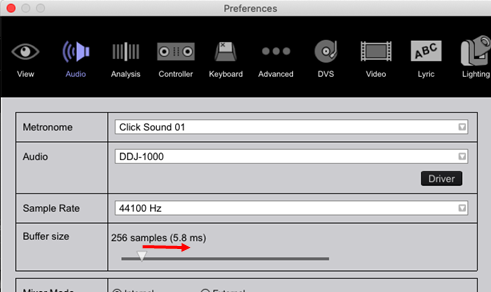 Raise the Audio buffer size in Serato DJ Pro
Setup > Audio > USB BUFFER SIZE
Click the Apple icon on the upper left corner, open System Preferences and change the setting for each features below.
2. In Bluetooth, turn off Bluetooth
3. In Network, turn off Wi-Fi.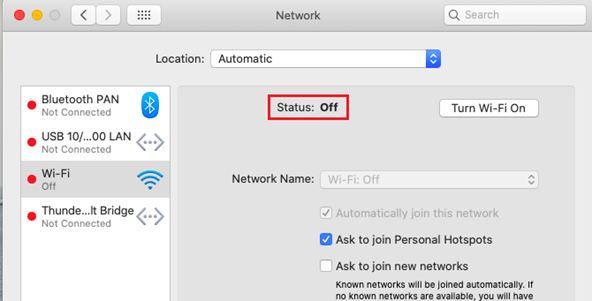 4. In Energy Saver > Power Adapter, select Never for "Turn display off after".
5. In Built-in Display, do not check the box for "Automatically adjust brightness".
6. In Spotlight > Privacy, delete all the items in the list.
7. In Extensions > Today, do not check any box in the list there.
8. In Desk Top & Screen Saver > Screen Saver, select "Never" for Start after
9. In User & Groups > Current User (*Login User) > Login Items, select all the unnecessary applications with(

)and press "-" button to delete.